TIMESMOJOKERTO, BATU – Batu with its geographic is believed to be able to turn their rivers to be as beautiful as what Taman Tukad Korea Bali has. The local government need to act and turn these dirty rivers into a beautiful tourist attraction.
The beautiful river which we all saw in Taman Tukad Korea Bali was once just a one of many dirty spot in Bali. No one will even stay closer to this place since it smell was so bad.
But now, as you can see Lots of palm trees planted around the area that make this place has lots of shade even on a hot day. Several cute colorful benches are also provided by the local department for the visitors to rest their feet.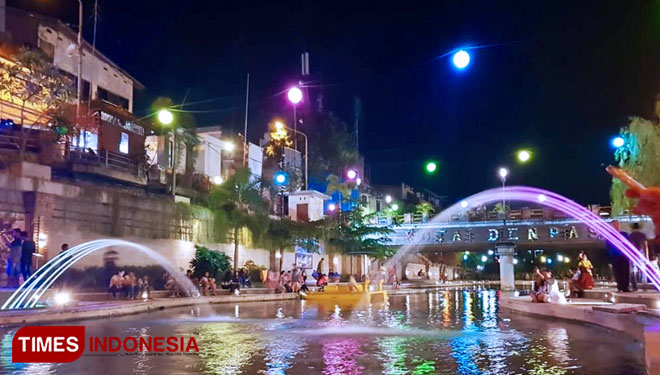 There is a floating bridge with a beautiful fountain on the river and a beautiful path which decored with colorful light with several fountains around that make this park look beautiful even more.
At night, with it's beautiful lighting systems this Park will look so romantic and becoming a perfect place for lots of couple to spend their romantic time together.
Lots of local community will gather in this place to spend their time with their friends or family. Some foreign tourists also spotted having their leisure time and enjoy the beauty of the park. Some people even coming with their fishing road and fishing on the river.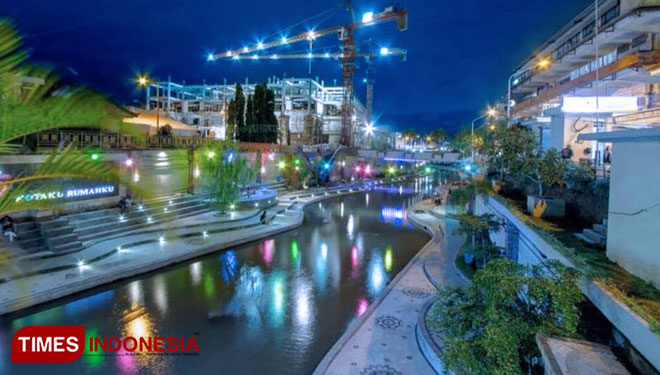 The river also equipped with alarm detector as an early warning for the community before a flood struck the river. The design of the river was adapted from the Cheonggyecheon river of Seoul, South Korea.
"We keep following the developments of the river while it was on the renovation process. We gathered all the media for sounding. Some people even took an eye at the beginning, but now as you can see, we could do it and turn this ugly caterpillar into a beautiful butterfly," The Head of PR of Denpasar Dewa Gede Rai, S.Sos., M.Si said.
For these reason, Batu with it's beautiful geographic and several community who volunteered them self to clean the rivers is believed to be able to compete and make their rivers into a beautiful spot just like what Taman Tukad Korea Bali has that is worth to visit and could be a place where everyone would spend their spare time with. (*)
Baca Berita Peristiwa dan Politik terbaru di Indonesia dan luar negeri lainnya hanya di TIMES Indonesia.